Community
SEN GEN PROGRAM
Explanation of the SenGen (senior generation) Program
Our SenGen program initiates a participant-driven discussion for shul members over the age of 60 to discuss the visceral issues of becoming an elder.
For the program's thesis I draw on the words of two current thinkers that I highly recommend reading but not essential for our SenGen program. Zalman Schachter-Shalomi, in his prescient "AGE-ING to SAGE-ING: A Revolutionary Approach to Growing Older," posits that elders need to redefine the very notion of aging.
He states:
"Sages draw on growth techniques from modern psychology and contemplative techniques from the world's spiritual traditions to expand their consciousness and develop wisdom. By expressing this wisdom as consecrated service to the community, they endow their lives with meaning and avoid becoming economic and psychological burdens on their loved ones and on society. This ongoing process, which I call spiritual eldering, helps us consciously transform the downward arc of aging into the upward arc of expanded consciousness that crowns an elder's life with meaning and purpose.
The second interesting examination of aging in the latter years, is Atul Gawande's "Being Mortal: medicine and what matters in the end". An MD, Gawande ignites some very engaging conversations regarding the notion of "perspective" in determining an individual's life-outlook on ageing. Perspective on life, therefore, is determined by how much time an individual believes he has left, he paraphrases. He also questions whether our housing needs for elders is really congruent, really satisfies the independent needs of elders as we age; independence being the key ingredient to successful ageing.
SenGen was first initiated by Ellen and Ross Park at the Durango Dharma Center (a Buddhist community) in Durango Colorado where some 25 elders attend the twice monthly get-togethers. Their SenGen group is known in the Pali language as "Kalyana Mitta (Spiritual Friends Group). This also describes a powerful message from our own Jewish traditions!
Ms. Park explains that they use a modality that enhances the participant experience: Two facilitators per get-together, who are drawn from the participants, choose a topic to explore and then begin the group's conversation by relating it to their own experiences and thoughts. Then three-person small groups discuss the facilitator's issues before sharing them with the entire group. Those who choose not to become part of a small group are encouraged to journal their thoughts.
The setting there, like Dorshei Emet would here, affords a non-judgmental environment where connectedness is the foremost objective. Privacy for participants (non-sharing to outside the group,) inclusivity, and respect (no one is required to share their stories) are the guiding principles.
The following are some topics chosen by the two facilitators:
What are some of your intentions for the rest of your life?
What it means to thrive, to live in wholeness as a conscious human being. Do we need:
Healthy relationships?
Healthy mind and body?
A life unburdened by emotional baggage which saps our life energy?
Purpose and service to others?
A strong connection with our inner essence?
Pleasure and excitement? Laughter and joy?
Learning new things, developing new talents?
Do we need a healthy relationship with the natural world—with nature's power to energize and open us up to inner experiences that are hard to access in human-created environments?
or
What losses are we facing?
With aging comes loss of friends and family, of physical
capabilities and stamina, of mental acuity and memory.
Can you accept these losses and move on? What prevents us?
What matters most to me at this time in my life?
What are the qualities that I value in my relationship with others?
What am I not letting go of?
What about my time now is rich and joyful?
What are my thoughts about dying and death?
Are we able to take seriously the fact that we all will die, tomorrow or in the future? What do we still need to do? Do we avoid thinking about this?
Here are the guiding principles that the facilitators adhere to:
This is a participants' meeting, not the facilitators. The group relies on the confidentiality of each participant: what is shared or discussed here remains here, but of course you may share to others what you have shared.
Each participant is encouraged to speak from the heart: stay present as to what is happening now, express feelings and experiences rather than opinions.
Here are some valuable "rules" for participants and facilitators:
· We honour each member by listening fully without judgment, advice or comment (that is, limit crosstalk) and by thanking the speaker when finished
· We have limited time: please speak from the heart mindfully, in 2-3 minutes, so that all will have an opportunity to share; facilitators should model this point by refraining from sharing long personal stories of their own
· Please allow each person the opportunity to speak before we speak for a second time; the facilitators should pause and invite anyone who has not yet spoken to speak.
As explained by Ms. Park: the evening unfolds in the following manner:
"We always start with a welcome, ask if anyone is new and add their email, and then have a short 5-minute sit to settle in. Then we briefly remind attendees of the guidelines (regarding privacy and safety). We then open up the topic, the facilitator reads something describing the topic, and starts discussions. This is why choosing a book is helpful but certainly not required.
Sometimes we provide questions, and either break into smaller groups of 3, or provide paper and pens for those who wish to journal instead, in silence. After 10 -15 minutes, we then open it up to sharing by the whole group. The facilitators can start with their own sharing, if they like, which gets others to talk. If someone is emotional, we just listen and thank them for their heartfelt sharing. No crosstalk, no advice, no evaluations, no diagnosis, no blame, no judgement, no criticism.
True empathetic listening!
We will always end on time and end with a thanks to all. 90 minutes in total.
I hope you will attend our first meeting of May 2! Hope to see you then.
Your spiritual friend,
Mark Medicoff
Fri, September 17 2021
11 Tishrei 5782
HIGH HOLY DAY GUEST PASSES
PODCAST: Won't you be my rabbi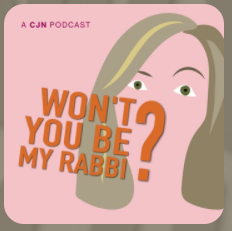 Rabbi Boris was recently featured on a new CJN podcast, "Won't You Be My Rabbi".
You can listen to the episodes here .
Rabbi Lavy Becker & Rabbi Ron Aigen Speaker series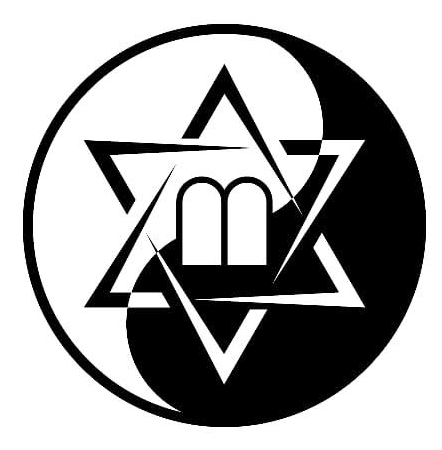 Speaker Series - Can we agree to disagree.
Watch this video:
Fri, September 17 2021 11 Tishrei 5782