NEW HORIZONS FOR SENIORS
The New Horizons for Seniors Program is a program Liberals continue to invest in. Each year, it supports organizations that support seniors in Mount Royal. This year, organizations in Mount Royal that have received funding include Congregation Dorshei Emet .
Please watch the video and learn about the great work that the funding from the New Horizons for Seniors 2023 has allowed these groups to accomplish.
https://www.facebook.com/anthonyhousefather/videos/233841416266293
CONCERT featuring grandmother's concentration camp poems makes Quebec premiere
Dorshei Emet concert
By Mike Cohen- Feb. 1, 2023.
https://www.thesuburban.com/blogs/sjn/federation-cja-ambassadors-assist-ukrainian-refugees-dorshei-emet-concert-new-gym-for-solomon-schechter/article_b1bc44c7-627d-5e68-953c-1a7919c7dd01.html
https://www.thesuburban.com/eedition/page-a12/page_507ad3e5-5cdb-5575-b6b7-1d77b725e8f9.html
Grandmother's poems, penned in concentration camp, make beautiful music
"That you can create beauty in those kinds of circumstances is astonishing," said Lenka Lichtenberg, who will perform the songs in Montreal."
T'Cha Dunlevy • Montreal Gazette
Our Shabbat Shira concert is featured on the front page of the Montreal Gazette.
Read the full article here:
https://montrealgazette.com/entertainment/local-arts/grandmothers-poems-penned-in-concentration-camp-make-beautiful-music?fbclid=IwAR0gGi6dflR1E6FGH3iIP-NLTSpG19mDTQxWle8Nv-QNfaBN19tLuiGuiFM
MONTREAL WOMAN DEFIES ODDS TO GET BAT MITZVAH AT 80 YEARS OF AGE
In Jewish tradition, the bar or bat mitzvah is a milestone coming of age ceremony.
It's usually carried out at the age of 13 for a boy and 12 for a girl, but not always.
One Montreal woman originally from Winnipeg just defied the odds by having hers at the age of 80.
TO READ IN FULL: https://globalnews.ca/news/9020553/montreal-woman-bat-mitzvah-80/
FCJA COVID IMPACT REPORT
Check out Dorshei Emet mentioned on Page 39 of the Federation CJA COVID Impact Report that was mailed out.
Inspirations newspaper:Celebrating inclusive communities-MARCH 28, 2022.
PODCAST:WON'T YOU BE MY RABBI, AUGUST 2021.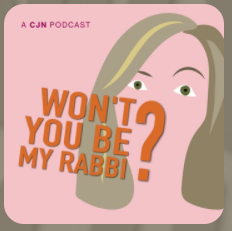 Rabbi Boris was recently featured on a new CJN podcast, "Won't You Be My Rabbi". You can listen to the episodes here .
August 2021.
SHABBAT SHIRA: SUBURBAN February 2020
| | |
| --- | --- |
| | |
| | |
| Winter, 2016/2017 | |
| | |
| | |
| | |
| Syrian Refugee Celebration Concert | |
| Mothers Circle | |
| Celebrations | |
| Rabbi Ron | |
| | |
| | |
| | |
| | |
| | |
| | |
| | |
| | |
| | |
Sun, September 24 2023
9 Tishrei 5784
Sun, September 24 2023 9 Tishrei 5784