Pre B'nei Mitzvah Program
Do you have a girl or a boy coming of age? The Bat/Bar Mitzvah ceremony celebrates the beginning of Jewish adulthood within the Jewish Community. Girls and boys celebrate their becoming a Bat/Bar Mitzvah by leading parts of the Shabbat morning services, chanting Torah and Haftarah and the accompanying blessings, and giving a talk on their Torah portion and their Bat/Bar Mitvah projects.
Jewish Journeys Pre B'nei Mitzvah Program
Download the full Jewish Journeys handbook here.
Jewish Journeys meets on Tuesday evenings from 6:00-8:00pm, beginning with dinner (usually pizza and drinks). Throughout the year, we will have special guests from the community who will speak to the students, in addition to trips to Jewish sites around Montreal.
In order to make the program meaningful and enjoyable for a diverse group of students with various knowledge levels and backgrounds, the program will be a mix of informal learning, youth group style programming, field trips and family activities. Hebrew reading tutoring can be arranged. We will work to ensure that both day school students and beginners will find the program worthwhile.
The program will begin and end with a family Shabbaton which will begin on Saturday afternoon at the synagogue. This is an opportunity for parents and families to get to know each other and for students to continue to explore their Jewish identity and the B'Nai Mitzvah process.
17 Tuesday evening sessions, 4 Shabbat mornings, 2 Shabbatons, and 1 Friday night Kabbalat Shabbat potluck.
MY JEWISH JOURNEY
By Avah Pennefather
Jewish Journeys is important to me because it allows me and others to learn and talk about the traditions and culture that we share. Everyone has their own point of view and that gives you your own identity. Stories from our history and our past about our ancestors make me understand who I am today.
I come from a multi-faith family that I am proud to be from. My mother's side is Jewish and my dad's side is Catholic. My parents have raised me Jewish and what I love about this congregation at Dorshei Emet is that everyone is treated equally with respect. Men and women can both wear kippot and tallitot and even read from the Torah! Families can sit together. Even though my father is not Jewish, he can still come on the bima and that means a lot to me!
A Bat Mitzvah is very important to me because it allows me to become a woman in the Jewish community. I am also honouring the traditions of my late Bubby and my late Papa; they would be so proud of me. I know they are watching over the good things that I do as a person. I have also met new friends through this program. I have met so many great people and we support each other. It's nice that we are all preparing together for our B'nai Mitzvah!
Rabbi Boris, who is our teacher, is very kind, patient, considerate and generous. He wants us to learn as much as possible and he supports each and every student with every part of his heart for us to succeed! He also uses music to make things more fun to learn! Geva is a rabbi in training. He helps us and Rabbi Boris with the activities he prepares. Eli is our shinshin. That means he grew up in Israel. He also helps us learn about interesting facts about Israel.
Israel is also very important to me on my journey! I have been to Israel and it was one of the most interesting experiences I have ever had. We went to Jerusalem, Tel Aviv, Bethlehem, Masada and the Dead Sea. All of these places make me who I am today and make me understand my history! I recommend this Jewish Journeys program for people who want to learn to connect to their culture and traditions. Thank you Dorshei Emet for everything. I wish everyone a great Bar or Bat Mitzvah for the class of 2020 and 2021! The experience is the journey!
Fri, September 17 2021
11 Tishrei 5782
HIGH HOLY DAY GUEST PASSES
PODCAST: Won't you be my rabbi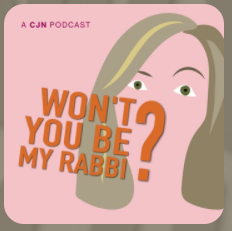 Rabbi Boris was recently featured on a new CJN podcast, "Won't You Be My Rabbi".
You can listen to the episodes here .
Rabbi Lavy Becker & Rabbi Ron Aigen Speaker series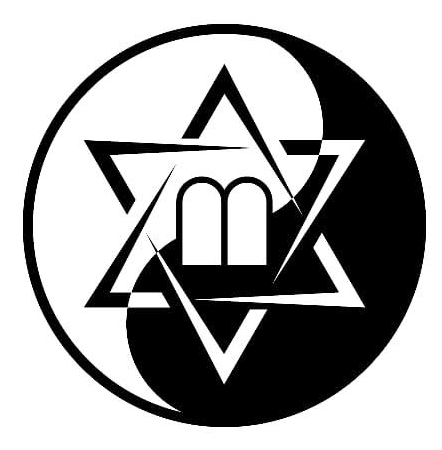 Speaker Series - Can we agree to disagree.
Watch this video:
Fri, September 17 2021 11 Tishrei 5782